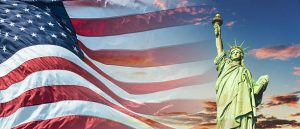 Earlier today, Attorney General Jeff Sessions, announced that the Trump administration will begin phasing out Deferred Action for Child Arrivals ("DACA"). The decision to begin to unwind DACA will affect approximately 800,000 individuals (also known as "Dreamers"), who have benefited from DACA.
The Obama administration announced the implementation of DACA on June 15, 2012. Under DACA, children who came to the United States without valid immigration status were given the ability to stay in the United States without being deported. These individuals were also eligible to apply for work authorization, allowing them to work in the United States.  In order to be eligible for DACA, individuals had to have:
Come to the United States before their 16th birthday;
Have been under 31 years of age and had no valid immigration status on June 15, 2012;
Have continuously resided in the United States between June 15, 2007 and the present;
Have been currently in school, graduated from high school, obtained a GED, or were honorably discharged from the Armed Forces; and
Have not been convicted of a felony, a "significant" misdemeanor, or three or more other misdemeanors, and do not otherwise pose a threat to national security or public safety.
Individuals eligible for DACA, were given DACA status renewable every two years.
Under the plan announced today by the Attorney General, DACA will slowly be phased out. Individuals applying for DACA for the first time, are no longer eligible to apply for DACA. Initial DACA applications pending as of today (September 5, 2017), will continue to be reviewed, and individuals will be granted DACA for a two year period if found eligible for DACA.
Individuals currently with valid DACA status will be permitted to retain their status, as well as their ability to legally work in the United States, until their current period of status expires. Individuals with DACA renewal requests pending as of September 5, 2017, will have their renewals adjudicated, and if eligible for renewals, be granted two additional years of DACA status. In addition, current DACA holders whose status will expire between September 5, 2017, and March 5, 2018, can apply for two additional years of DACA status, if they apply for their renewals by October 5, 2017. Individuals whose current DACA status expires after March 5, 2018, are ineligible to apply for renewal of their DACA status.
Today's announcement will have a dramatic effect on Dreamers. Once an individual's DACA status expires, they will lose the ability to work legally in the United States. In addition, they will be deemed to be in the country illegally, and therefore subject to deportation, unless they have another valid claim to remain in the United States legally.
While today's announcement begins the process of winding down DACA, there is still a chance that Dreamers will be saved from deportation. Because no DACA recipients will lose their status prior to March 5, 2018, Congress has time to pass legislation which would protect Dreamers. Bi-partisan legislation has already been introduced in the United States Senate which would extend DACA. However, at present it is unclear what a final bill protecting Dreamers would look like. Further, because of opposition from a large number of Republicans in Congress, it is unclear if Congress will be able to pass any legislation protecting Dreamers.
If you or someone you know is currently on DACA and would like to discuss your options, please contact Hartzman Law Firm at dhartzman@hartzmanlawfirm.com, or call our office at (412) 495-9849. Our principal attorney, Daniel Hartzman, is a Pittsburgh immigration lawyer who is well-versed in all areas of U.S. immigration law, and can help provide you with guidance on what to do in light of today's announcement.