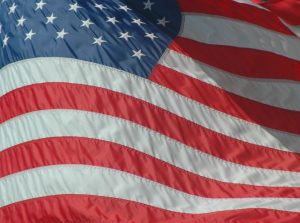 For many immigrants, going through the naturalization process to become a United States citizen, is the culmination of many years navigating and complying with the United States immigration system. The final step in the naturalization process before being sworn in as a United States citizen, is an interview with a USCIS officer. This blog post describes what to expect at your naturalization interview.
What Documents to Bring to the Interview
Several weeks before your citizenship interview, you will receive an interview notice in the mail. This notice will tell you the date, time, and place of your interview. On the day of your interview, you should bring this interview notice with you. You should also bring your green card and your driver's license. If you have applied to renew your green card (or applied for a replacement because you have lost your green card), you should bring your renewal receipt notice with you to the interview. Finally, you should bring your current passport, and any old passports that you still have in your possession.
Reviewing your N-400 Application
The main purpose of a N-400 interview is to make sure that you are eligible for naturalization. Most of your interview will consist of the USCIS officer reviewing the N-400 form you submitted as part of your naturalization application. Most USCIS officers will go line-by-line over the application, asking you to confirm the information. If there are any errors on the forms, the officer will make the necessary changes. If you have had any changes in your life situation since you filed your N-400, be prepared to provide the changes to the officer. Such changes include: changes in employment; change in residential address; change in marriage status; the birth of a child; or any new trips out of the United States. It is important to remember, that while most changes will not impact your case, certain life events could have a significant impact on your eligibility for naturalization. Examples which could effect your eligibility include: new criminal issues or the divorce or death of a U.S. citizen spouse that you are using as the basis of your application. If you have had major life changes that you believe could impact your eligibility for naturalization, you should immediately contact an immigration attorney.
After reviewing the information on your application, the officer will then ask you a series of questions (there are currently 50 such questions on the Form N-400), to determine your eligibility for naturalization. These questions include a variety of questions such as: whether you have committed certain types of crimes; whether you have ever lied or misrepresented something to the United States government; whether you have ever severed in a police force or the military; and whether you have ever been deported from the United States. It is important that you review these questions prior to your naturalization interview. If you have any question about these questions, you should consult with an immigration attorney to see if your answers could effect your eligibility for naturalization.
Finally, USCIS officers are required to examine past applications you have made to USCIS, to make sure that you were in fact eligible for lawful permanent resident status. The officer will likely ask you questions about how you obtained your green card. You should make sure that you are able to discuss how and when you obtained your green card. In addition, if you have ever had a United States immigration application denied, you should be prepared to discuss those applications with the officer.
English Examination
As part of the interview, you will have to show your ability to speak and write English. While these tests cause a lot of anxiety for many non native English speakers, the two tests are very easy to pass. In order to pass the reading test, you only need to read a single sentence in English to the officer. In order to pass the written test, you have to write a single sentence in English as orally dictated to you by the officer. Certain individuals are exempt from the English test. This includes: individuals with certain medical issues; individuals 50 years or older who have had a green card for over 20 years; and individuals 55 years or older who have had a green card for over 15 years.
Civics Test
Finally, you will be required to pass a civics test. The testing materials cover subjects that USCIS feels are important for U.S. citizens to know, including U.S. history and how the U.S. government functions. USCIS has an official list of 100 potential questions. These questions are available to study before your interview. The civics exam as administered orally. At the interview, the USCIS officer will ask you 10 of the 100 questions at random. To pass, you have to get 6 of them right. If you are exempt from the english examination because of your age, and how long you have been a green card holder, you are allowed to take the civics test in your native language. Otherwise, you will be required to take the exam in English. If you are over 65 years of age, and have been a green card holder for over 20 years, you get to take a special version of the civics test which does not require you to study all 100 questions.
Contact Hartzman Law Firm Today To Speak with a Pittsburgh Immigration Attorney
If you have questions about the naturalization interview or the naturalization process in general, contact Hartzman Law Firm today. Our Pittsburgh immigration lawyer, Daniel Hartzman, has many years of experience helping immigrants throughout the United States obtain U.S. citizenship.  Attorney Hartzman can help both with filing your citizenship petition, as well as attending your naturalization interview.