On September 22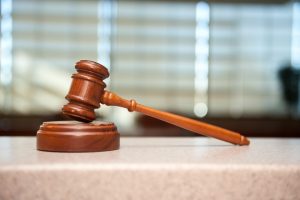 , 2016, Judge Michael H. Simon, of the U.S. District Court of Oregon, ruled that Tenrec, Inc. v. U.S. Citizenship & Immigration Servs., a class action lawsuit challenging the annual H-1B lottery process, may proceed.
The H-1B visa allows United States companies to employ foreign workers in jobs that require at least a bachelor's degree. It is the most popular non-immigrant visa for bringing foreign workers to the United States.
While the demand for H-1B visas is always extremely high, there is currently a statutory cap on the number of new H-1B visas that may be issued each fiscal year. Currently, only 65,000 new H-1B visas are available each year. There are an additional 20,000 H-1B visas available for foreign nationals with a master's degree (or higher) from a United States university.
When U.S. Citizenship and Immigration Services ("USCIS") receives more H-1B petitions than available H-1B visas, USCIS uses a computer generated lottery to determine which petitions it will adjudicate. If an H-1B petition is not picked to be adjudicated through the lottery, the petition and filing fee will be returned to the petitioner. Because of the popularity of the H-1B visa program, in recent years USCIS has routinely received substantially more H-1B petitions than available H-1B visas. For example, this year USCIS received 236,000 H-1B cap-subject petitions.
In Tenrec, Inc. v. U.S. Citizenship & Immigration Servs., two U.S. companies, and two of their perspective employees, whose H-1B petitions were not picked for adjudication through the 2016 H-1B lottery ("Plaintiffs"), sued USCIS claiming that the H-1B lottery process is illegal. Specifically, they argue that the lottery violates INA §214(g)(3) which states that H-1B visas will be issued "in the order in which petitions are filed for such visas or status". Plaintiffs argue that based on the language of INA §214(g)(3), USCIS should implement a filing date priority system similar to the priority date system currently used to process immigrant visas.
After the lawsuit was filed, USCIS sought to have the lawsuit dismissed by filing a motion to dismiss. USCIS argued that the potential employees who did not receive H-1B's did not have standing to sue USCIS. In addition, the motion argued that the two employers did not have standing to sue because they could not prove that they had been injured by USCIS's use of a lottery system.
In dismissing USCIS's motion to dismiss, Judge Simon, held that foreign nationals who are denied H-1B visas do have standing to sue in federal court. In addition, Judge Simon found that employers who lose out on the opportunity to hire particular foreign nationals because of the H-1B lottery system do suffer injury because of the lottery system.
While it is too early to know whether or not Plaintiffs will prevail in their lawsuit, a victory by plaintiffs will lead to significant changes in how H-1B petitions are adjudicated in the United States. A victory by Plaintiffs would force USCIS to abandon its current lottery system. USICS would then be forced to implement a petition process which relies on a first come first served adjudication system.
If you are a foreign national, or an employer interested, in an H-1B visa, Hartzman Law Firm is here to help. Our principal attorney, Daniel Hartzman has helped both large and small businesses located across the United States hire foreign workers on H-1B visas. For more information, please email Daniel at dhartzman@hartzmanlawfirm.com, or call Hartzman Law Firm at (412) 495-4895.