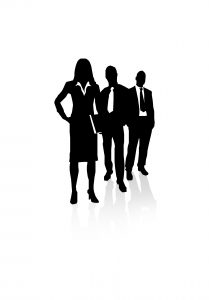 President Trump ran his presidential campaign on a pledge to protect the jobs of American workers. As part of this pledge, President Trump routinely on the campaign trail said that he wanted to limit legal immigration to the United States. President Trump further, routinely stated that he wanted to make sure that current paths for workers to immigrate to to the United States were not being abused by employers.
On April 3, 2017, the Trump administration took its first steps towards limiting business immigration by stepping up enforcement efforts against company's seeking to employ foreign workers on H-1B visas. The H-1B visa category allows American employers to temporarily employ foreign nationals in jobs that normally require at least a bachelor's degree (known as speciality occupations).  Individuals who enter the United States on an H-1B visa are allowed to stay in the United States for up to six years.
On April 3, 2017, USCIS and the Department of Justice announced new enforcement efforts to prevent what the Trump administration perceives as "fraud and abuse" of the H-1B visa category. Since 2009, USCIS has conducted random site inspections of H-1B employers. On April 3, USCIS announced that while it will still continue to conduct random site inspections, USCIS will now focus on making site inspections in three situations.