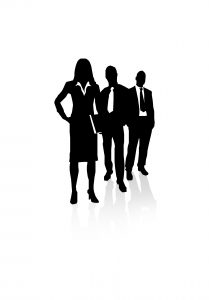 President Trump ran his presidential campaign on a pledge to protect the jobs of American workers. As part of this pledge, President Trump routinely on the campaign trail said that he wanted to limit legal immigration to the United States. President Trump further, routinely stated that he wanted to make sure that current paths for workers to immigrate to to the United States were not being abused by employers.
On April 3, 2017, the Trump administration took its first steps towards limiting business immigration by stepping up enforcement efforts against company's seeking to employ foreign workers on H-1B visas. The H-1B visa category allows American employers to temporarily employ foreign nationals in jobs that normally require at least a bachelor's degree (known as speciality occupations).  Individuals who enter the United States on an H-1B visa are allowed to stay in the United States for up to six years.
On April 3, 2017, USCIS and the Department of Justice announced new enforcement efforts to prevent what the Trump administration perceives as "fraud and abuse" of the H-1B visa category. Since 2009, USCIS has conducted random site inspections of H-1B employers. On April 3, USCIS announced that while it will still continue to conduct random site inspections, USCIS will now focus on making site inspections in three situations.
Situations where USCIS cannot validate an employer's basic business information;
Employers who have a high ratio of H-1B workers compared to U.S. workers (H-1B dependent employers); and
Employers who petition for an H-1B worker who will primarily work off-site at another business's' location.
In addition, USCIS instituted a new way that individuals can report alleged abuses of the H-1B visa category. In the past, individuals could report abuse by calling Immigration and Customs Enforcement's tipline, or by filing Form WH-4 with the Department of Labor. While individuals may still contact ICE or the Department of Labor, USCIS has also set up an email address (ReportH1BAbuse@uscis.dhs.gov) where individuals can report alleged abuses of the H-1B visa category.
Similarly, the Department of Justice announced that it will step-up enforcement against employers who discriminate against U.S. workers. The Department of Justice press release stated that: "The Justice Department will not tolerate employers misusing the H-1B visa process to discriminate against U.S. workers".
While it is too early to determine how these announcements by USCIS and the Department of Justice will affect the H-1B petition process, there are several important steps that H-1B employers should take. First, H-1B employers need to be extra vigilant about the information they provide to USCIS as part of the H-1B petition process. During a site inspection, USCIS tries to make sure that an employee is doing what the employer said they would be doing on the H-1B petition. Therefore, it is imperative that the petition accurately capture what the employee will be doing.
Second, employers need to make sure they are aware of all the statutory requirements of employing H-1B workers. There are numerous regulations that lay out how employers must treat H-1B employees as well as an H-1B employees U.S. co-workers. The April 3 announcement from the Department of Justice makes clear that the Department of Justice is going to be conducting more investigations and prosecutions of employers who violate H-1B regulations. Understanding the regulations can help an employer avoid inadvertently violating H-1B regulations and therefore avoid prosecution.
Finally, USCIS field inspections as well as Department of Justice Investigations are not things to be taken lightly. Employers can face significant fines, have H-1B visas voided, and lose the ability to apply for H-1B visas in the future. Therefore, employers who are the subject of a USCIS or Department of Justice investigation, should contact a qualified Pittsburgh immigration lawyer as soon as possible.